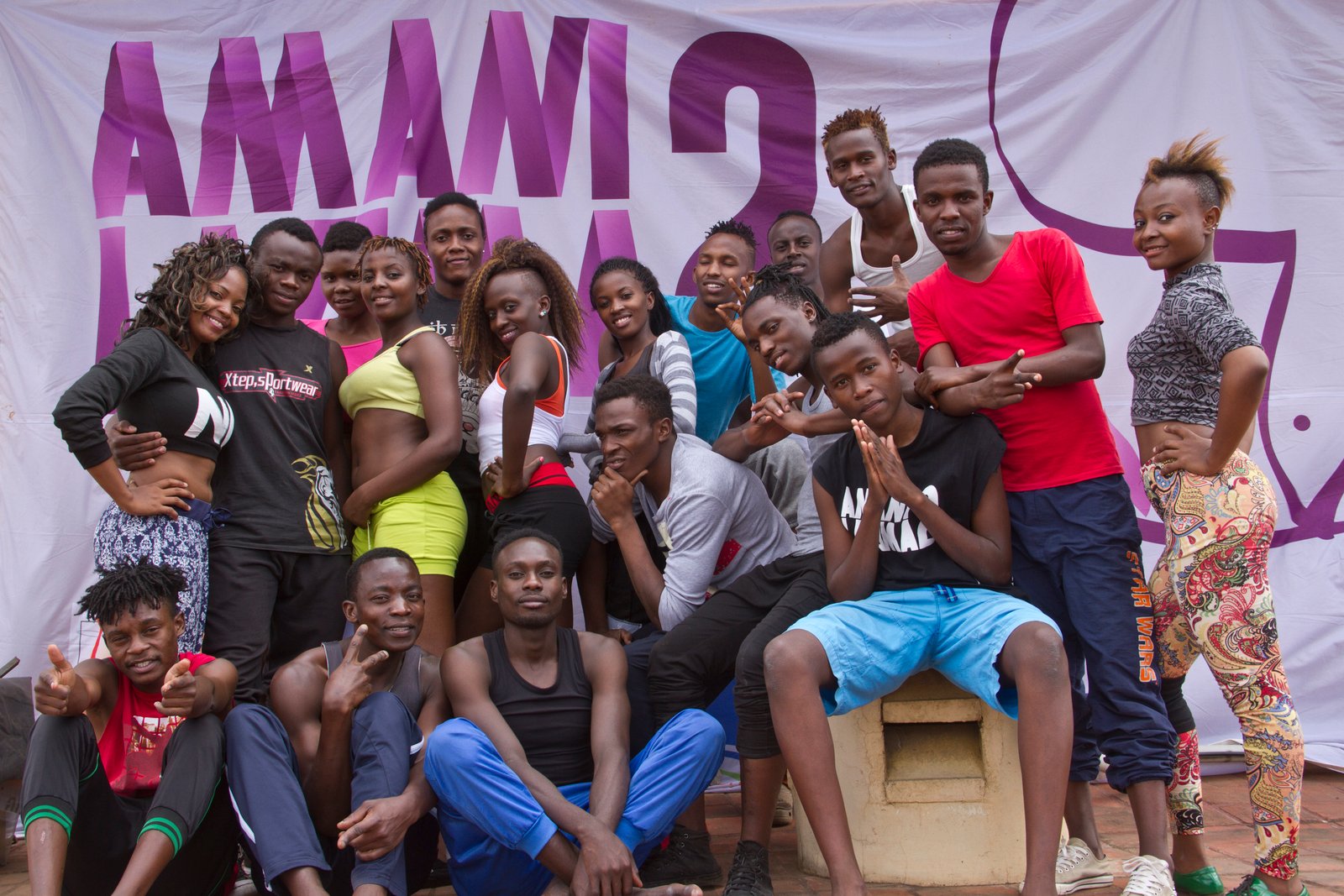 Talent
set
to
take
them
places
Youth transformation - Harnessing talent inherent amongst the youth to redirect the energies for social and economic gains.
CSUDP in partnership with Sarakasi Trust,through a project titled Amani Lazima (Peace is a must), works with the vulnerable youth and youth at risk living in informal settlements to offer them an alternative to a life of violence and crime by harnessing their inherent talent to build them into performing artists and expose them to new economic opportunities in the entertainment industry.
So far the project has reached 22 youths, who have been trained and mentored by successful artists and are already involved in a number of private and public events, earning significant income and inspiring many more youths who are demanding to be included in the training and mentoring programme.
Defying the odds: Unlocking potential. Meet Irene and Charles, beneficiaries of the project.
Irene's Story
'Sarakasi has given me hope, confidence, improved my social interaction skills, changed my way of thinking and showed me that there is a better future ahead', says Irene Wanjiku. The 22 year old orphan was born in the streets of Nairobi and raised at Shangilia Children's Home after both her parents and her baby sister died before she could celebrate her fifth birthday.
After she sat for her Kenya Certificate of Secondary Education (K.C.S.E) in 2012 and scored a D+ Irene felt that all was lost. She left the children's home to live with her elderly maternal grandma and her cousins at Huruma Settlement. 'Life in the year 2013 was difficult, getting employment was not easy though occasionally I could find job opportunities such as outside catering and ushering during events. I was almost tempted to go it the 'easy' way as in prostitution, but thanks to the values instilled in me at the children's home and my grandma's prayers I was able to resist the urge as well as my peers influence', she says.
Irene joined the Amani Lazima program in April 2014 after a successful auditioning and in just one-year she has been able to perform in a number of shows among them the DHL end year party, the Safaricom Jazz Festival, and the Circus World Day celebrations on 18th April 2014 held at Central Park, Nairobi. She is also featured in Sauti Sol – Sura Yako video and Lipa na MPESA adverts. She earns between Kshs. 3000 and 4000 per show. Irene hopes to make a career out of dance and be an ambassador of peace in the slums as well as be able to give back to the Shangilia Children's Home by mentoring other kids.
Charles's Story
'One day in November 2014, a friend told me that there was going to be a concert in Huruma i decided to go with him just to pass time', was Charles response on enquiring about how he got to know of Amani Lazima. Charles had just sat his Kenya Certificate of Secondary Education (KCSE) exams. The third born in a family of four siblings lives with his parents in Mathare North settlement. Charles refers to the 'chain of unemployment' around his family, his father a mechanic is on and off work while his mother sells merchandise by the roadside. 'Living with financial challenges left me always behind in school work a factor I attributes to the D plain grade I scored in KCSE', he laments.
Despite this, Charles believes having been through primary and secondary school is one of his greatest achievements. 'While I was in forth form and couldn't raise funds to register for the final exam, I thought of dropping out and even started using drugs (Bhang) and alcohol', he says. The 20 year old auditioned for Amani Lazima in January 2015 and and has been described by his tutors and mentors as doing very well in dance as well as drumming. He has participated in Safaricom 'welcome in' at Museum and at Safaricom House. 'I have become the envy of my peers back home, I hope to make a career out my talent and use my talent to advocate for the disadvantaged youths in my neighborhood', says Charles of his aspirations.